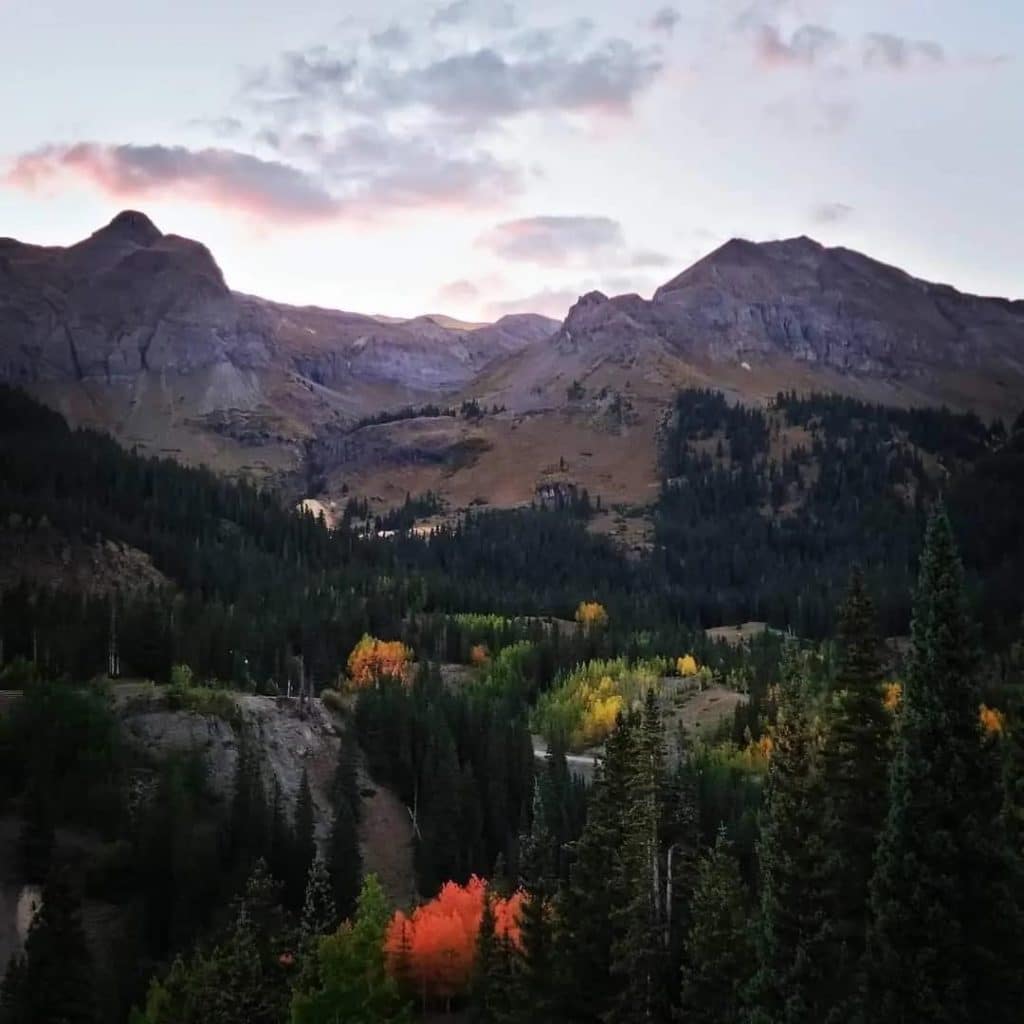 Even in the winter, Ouray is a wonderful destination to visit. In fact, you'd be astonished at how much there is to do in Ouray year-round, regardless of the season.
This "Little Switzerland" is best visited between mid-July and September. The 4th of July is a big deal, and the snow usually lasts until the last week of June around here. Wildflower season also begins in July, so if you're looking for some of the best wildflower treks in Colorado, July through early August is the time to go.
When the aspens begin to change color, one of the best places to come in the fall is Ouray, Colorado. The peak of leaf-peeping often occurs in September.
If you prefer a relaxing and quiet vacation, Ouray is best visited in October and November. Although camping might not be the best option due to the frequent chilly temperatures, you can still take advantage of many of Ouray's best hikes and other outdoor activities. Some of the 4WD high pass roads, though, might be blocked for the year.
Winter in Ouray is ideal for adventure sports enthusiasts. Even if you're unfamiliar with the sport, you must check out the annual Ouray Ice Festival. You can also take a hot springs bath while admiring the snow-capped peaks after a day of backcountry skiing.
Twin Peaks Lodge and Hot Springs provide Ouray lodging accommodations. After a day spent exploring nature, our Ouray Colorado hot springs provide guests a well deserved relaxing soak.