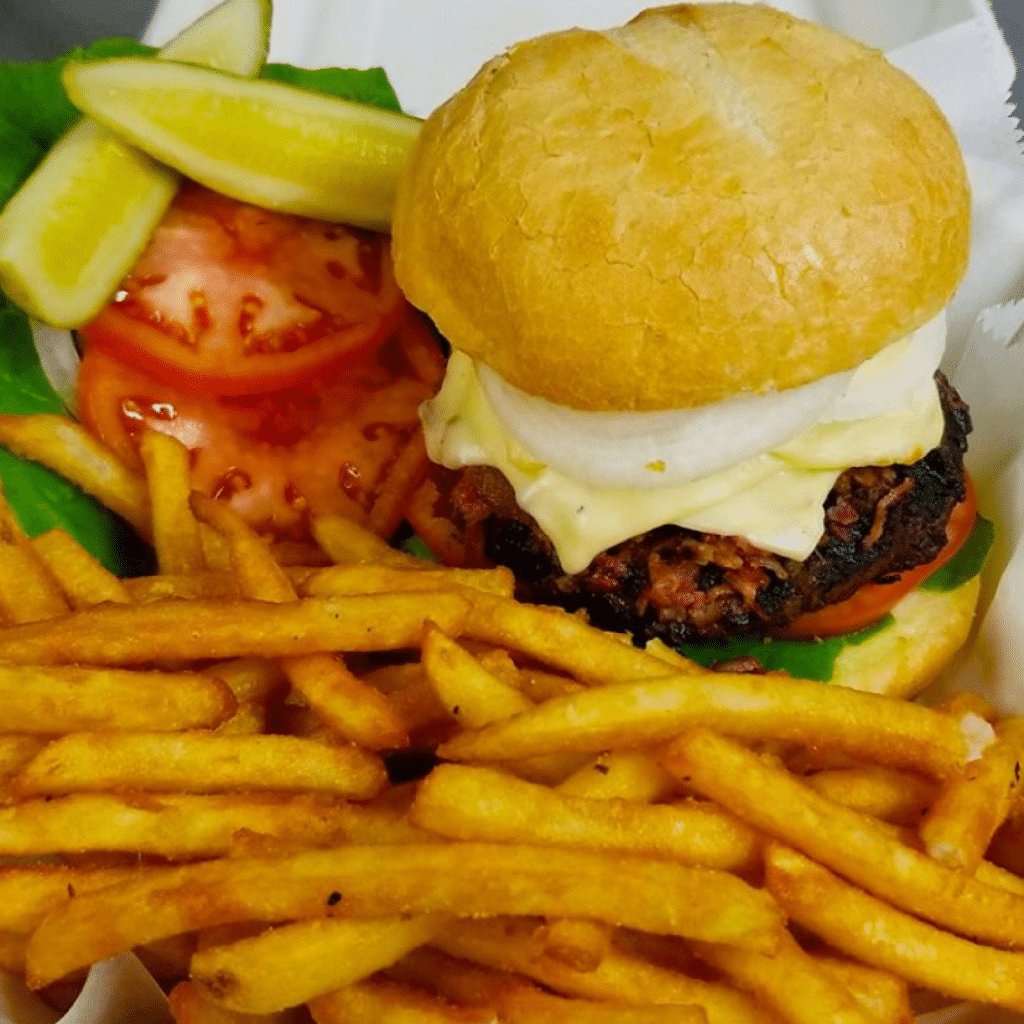 The picturesque mountain retreat of your dreams awaits you in Ouray, Colorado. Snow-capped mountains and stunning views of the Colorado Rockies surround Ouray. At the cozy Twin Peaks Lodge & Hot Springs, you'll find the seasonal Mineshaft Restaurant, providing an ideal and delicious meal to round out your day of exploring Ouray's rich history.
Whether you're in the mood for something old-fashioned or something a little more unique, Mineshaft has something for everyone! Classics like mozzarella sticks, loaded fries and chicken wings are among the mouthwatering options available. Also among the most popular are haystack onion rings, cheesy garlic bread and deep-fried pickles.
Next up, the main course! Enjoy a delicious roast beef or slow-roasted corn beef sandwich from one of Mineshaft's many menu options. You can't go wrong with any one of our many burger options. And don't forget to try the Manhattan, or savor a Philly cheese steak.
Whether you're in the mood for a classic like Mineshaft's root beer float, or something a little more creative like their fried ice cream with a chocolate drizzle and a cherry on top, they've got your sweet tooth covered at Mineshaft. Desserts for chocolate enthusiasts include chocolate chip cookies and double fudge brownies with chocolate chips.
When you stay at Twin Peaks Lodging, you won't have to worry about going hungry. We also deliver to your home if you don't stay at Twin Peaks, as long as you reside within the limits of Ouray, Colorado.

Twin Peaks Lodge and Hot Springs provide Ouray lodging accommodations. After a day spent exploring nature, our Ouray Colorado hot springs provide guests a well deserved relaxing soak.